Title VI of the Civil Rights Act of 1964
Title VI of the Civil Rights Act of 1964
The Green Mtn. Community Network, Inc. (also known as the Green Mtn. Express) operates its programs and services without regard to race, color and national origin in accordance with the Title VI of the Civil Rights Act. Any person who believes they have been aggrieved by any unlawful, discriminatory practice under Title VI may file a complaint with Green Mtn. Community Network, Inc.


For more information on the Green Mtn. Community Network's Civil Rights Program and the procedures for filing a complaint, contact 802-447-0477 (TTY11); Email twhite@greenmtncn.org or visit our administrative office in the transit center at 215 Pleasant Street, Bennington, VT 05201, USA. For more information, visit www.greenmtncn.org

If dissatisfied with the determination and/or resolution from Green Mtn. Community Network, a complainant may contact Sue Hackney, Deputy Chief of Civil Rights for the Vermont Agency of Transportation by calling 802-249-9291 or Email susan.hackney@vermont.gov


The link for the VTRANS Title VI website is : vtrans.vermont.gov/civil-rights/compliance/titlevi

If still dissatisfied, a complaint may be filed directly with the Federal Transit Administration, Office of Civil Rights, Transportation Center, Kendall Square, 55 Broadway, Suite 920, Cambridge, MA 02142-1093


Translation services available upon request. Please call GMCN at 802-447-0477 and ask for language assistance.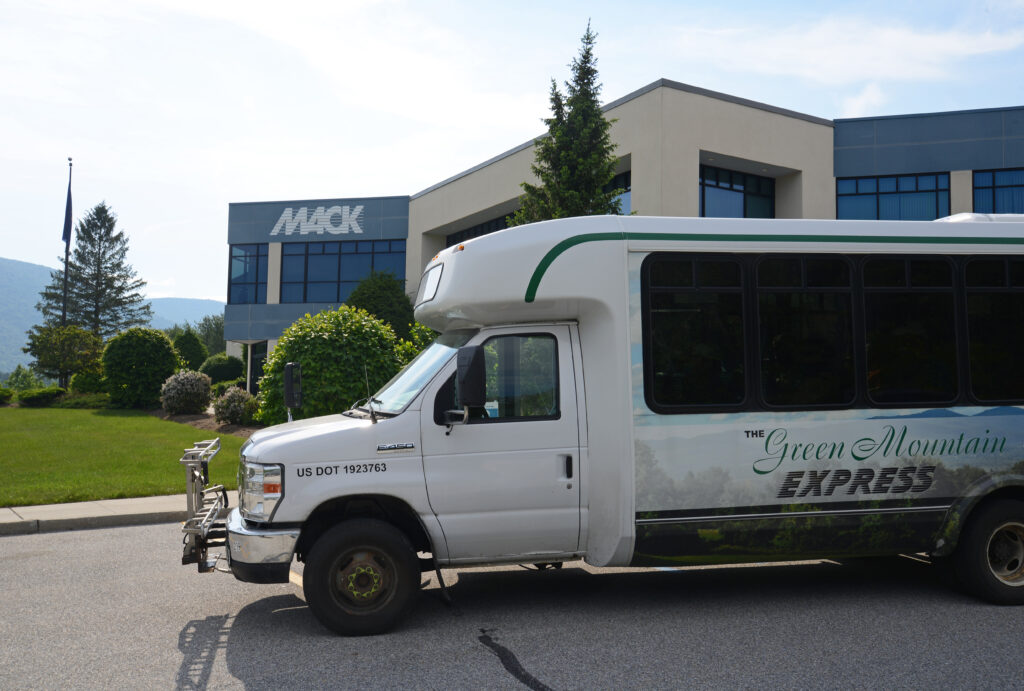 ADA REASONABLE MODIFICATION POLICY
In accordance with FTA 49 CFR, Parts 27 and 37, GMCN, is committed to ensuring a reliable, accessible experience for all customers. All requests for reasonable modifications to GMCN programs and services will be considered on an individual basis. Please note that GMCN may be unable to accommodate requests for reasonable modifications which would result in a fundamental alteration to the nature of GMCN programs and services, or which would directly interfere with the health and safety of others. In the event that a barrier to access exists, but the requested modification cannot be granted, GMCN will, to the maximum extent possible, assist in determining an alternate reasonable modification to provide equivalent access to its programs and services.
VT STATE PUBLIC ACCOMMODATION LAW
9V.S.A. 4502 (a) Public accommodations states an owner or operator of a place of public accommodation or an agent or employee of such owner or operator shall not, because of the race, creed, color, national origin, marital status, sex, sexual orientation, or gender identity of any person, refuse, withhold from, or deny to that person any of the accommodations, advantages, facilities, and privileges of the place of public accommodation. If you feel you have been discriminated against, you may file a complaint with Vermont Human Rights Commission by calling 800-416-2010 or by email at human.rights@vermont.gov.