Welcome to the Green Mountain Community Network!
The Green Mountain Community Network, Inc., a private not-for-profit organization was founded in early 2007, to manage the Green Mtn. Express, which has safely and efficiently provided transportation services in and around Bennington County, VT since 1985.
Overseen by a volunteer Board of Directors and experienced management team, GMCN is funded in part by the State of Vermont Transportation Budget, the Federal Transit Administration and Medicaid. The Green Mountain Express (GMX) is the leading transportation alternative for area residents. GMX is a full service transit provider, offering deviated fixed bus routes, demand response, Medicaid, Reach-up, elder/disabled transportation and private pay services. The GMX System is a safe, accessible, affordable, reliable way to shop, socialize, travel to or from work, keep appointments, or do errands.
We offer free, flexible, educational "How to Use the Transit System" programs for any size group. There are a variety of per diem driving opportunities, which include a generous mileage reimbursement in exchange for using your personal vehicle. To schedule an informational program, apply to drive as a per diem, or request information please call us at: 802-447-0477, Monday-Friday 8:00AM – 5:00PM or download the brochure. Our GMCN offices are located at 215 Pleasant Street, in downtown Bennington, VT 05201.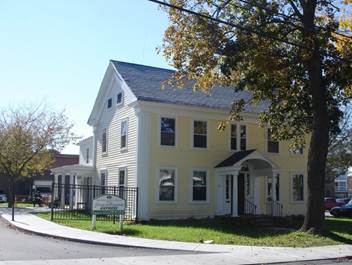 Please call 802-447-0477
for more information.
Regular office hours are:
Monday – Friday, 8:00AM – 5:00PM
Let GMX help you get where you need to go, safely, conveniently and affordably!